Mohamud Mohammed Hassan, 24 was arrested at home in Cardiff on 8th January, on suspicion of breach of the peace. At the time of his arrest, he had no injuries, but upon release the following morning, without charge, his body was covered in wounds and bruises. He died of his injuries that night.
As a result, 150 people gathered outside of Cardiff Bay police station on Tuesday January 12, chanting "No Justice, No Peace" and "Fuck South Wales Police". Smoke bombs and fireworks were chucked at the cops. The police, of course, are denying all wrongdoing.
Meanwhile, a senior police officer in the London Metropolitan police is facing new disciplinary action after initially being cleared of misconduct over the death of Kevin Clarke, a 34 year old black man. Kevin suffered from mental health problems, and following mental distress on playing fields in Catford, South London, in 2018, was arrested and restrained for 33 minutes. A video shows him calling out "I can't breathe" several times, in scenes similar to the death of George Floyd in the USA in 2020, which launched the Black Lives Matter movement there.

Whether in Britain or the USA, Russia or China, the police are armed, racist and dangerous thugs, paid mercenaries put there to keep us in line and to protect the wealthy.
Time to think seriously about a different society where the police would no longer exist.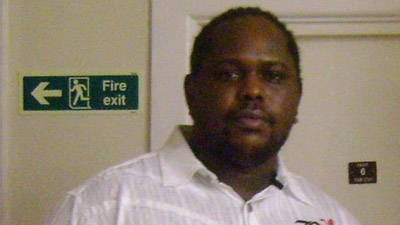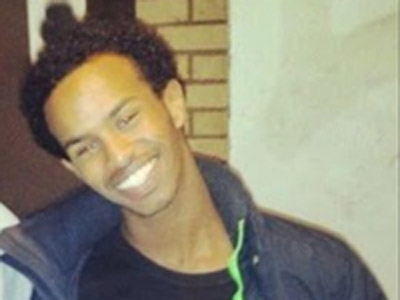 Kevin Clarke and Mohamud Mohammed Hassan