Child Poverty in
Leicestershire & Rutland
Taken from Leicester Anarchist Communists' blog
Leicester Anarchist Communists note from an article in the 11th January Leicester Mercury that Leicestershire County Council, in order to save £3.8 million, is set to shut down over half of the county's Children & Family Centres – that's 25 out of 40 of those facilities used by those families most in need. In a county where at last estimate (Dec 2015) at least 12,700 children (that's over 15% of those under 18) were deemed to be living in poverty, it's hard not to be appalled by the level of callousness.
Tory austerity and Tory County Council though, innit, some might say and while we would agree that Tories are indeed a vile, callous bunch, at some point or other, councils of whatever political stripe have all been guilty of similar behaviour at various times – and Leicester City Council (Labour) has been no stranger to making cuts to services for the most needy. Incidentally, more recent research on child poverty within the City boundaries, according to the Leicestershire Child Poverty Commission, states that "26,000 children and young people are growing up in poverty in Leicester."  That's more than a staggering 30% of children and young people.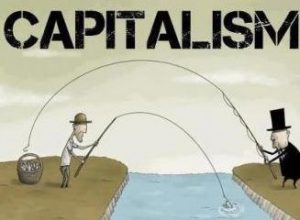 This all becomes even more obscene when you realise that not only is Leicestershire far from being one of the nation's poorest counties (Uncle Wikipedia says it's actually the 18th richest), it's also home to people like (sorry Foxes fans) Vichai Srivaddhanaprabha, currently worth £2.8 billion; John Bloor (of John Bloor investments), worth £1.45 billion; Will Adderly and family (Dunelm Group), worth £1.2 billion… and then there's a veritable shitload of millionaires in tow, starting with Peter and Sir Roger De Haan, worth a cool 900 million quid. We say 'worth' but in terms of their contributions to the general betterment of humanity, this lot really aint worth shit.
The problem, of course, is not whether it's Tory, Labour or some other chumps running the council (or central government, for that matter), the problem is capitalism itself. And the shutting down of such centres is just all part and parcel of a system that exploits workers and shits on the poorest most. We're talking about an ongoing class war, and this, coupled with things like continual wage restraint, massive rent rises, the lack of social housing, the introduction of Universal Credit and general attacks on those receiving benefits… these are all battles in this war that only one side appears to be fighting at the minute: them, the rich, the government, the boss class. But we really need to wise up and start defending ourselves by coming together at work, in our communities, with our fellow tenants to organise and fight back.
By the way, in a final messed up irony, to save that £3.5 million, Leicestershire County Council might end up having to pay back £5.8 million of grants already received from central government as a result of shutting down these centres! You really could not make it up.
Sources:
Leicester Mercury on children centres closing
End Child Poverty website – poverty in your area
Leicester Child Poverty Commission
Richest counties – Wikipedia
Mercury – Leicestershire rich list 2017